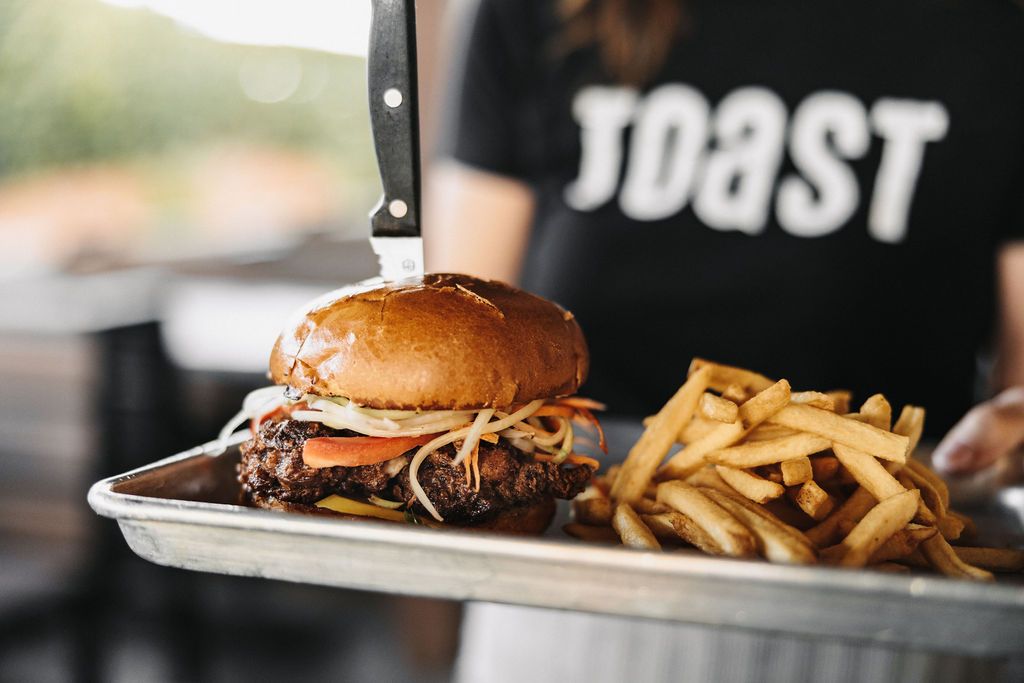 In December 2017, we opened our doors here in the Temecula Valley. After having success at our sister restaurant, 1909 (a gastropub located in Old Town Temecula), we decided to take on a fun and new adventure in the breakfast world creating made-from-scratch dishes and offering local coffees & teas, craft beer and unique cocktails. We wanted to create a fun atmosphere that people can gather and enjoy themselves, sip on a coffee or cocktail and enjoy some good brunch all week long!
Toast is a family affair to say the least! All furniture is built by the owners, the paintings on the walls are painted by staff members of 1909 & Toast, decor designed by the owners and menus designed by our long term team members! We are proud to be a family owned restaurant and we are proud to serve all who walk through the door!
We hope you enjoy yourselves while dining with us here at Toast! Cheers!
TEMECULA LOCATION: 31093 Temecula Parkway Ste. D6, Temecula, CA 92592 (In the CVS shopping center near In N Out)
MURRIETA LOCATION: 25401 Madison Ave Suite A, Murrieta, CA 92562 (In the shopping center across from Murrieta Wal-Mart)
1909 GASTROPUB is our sister restaurant located in Old Town Temecula. 1909 is a leading restaurant in the Inland Empire offering a gastropub menu, brunch menu, late night offerings, craft cocktails, beer & more! Check out our website at www.1909temecula.com for more information!